Bayswater Apartment, London W2
Complete re-wire and installation for a luxury two-bedroom penthouse apartment. The project involved various different lighting and electrical elements. The entire installation utilises LED lighting throughout for energy saving and efficiency, and includes additional features such as an integrated mirror TV in master bathroom. Images coming soon.
---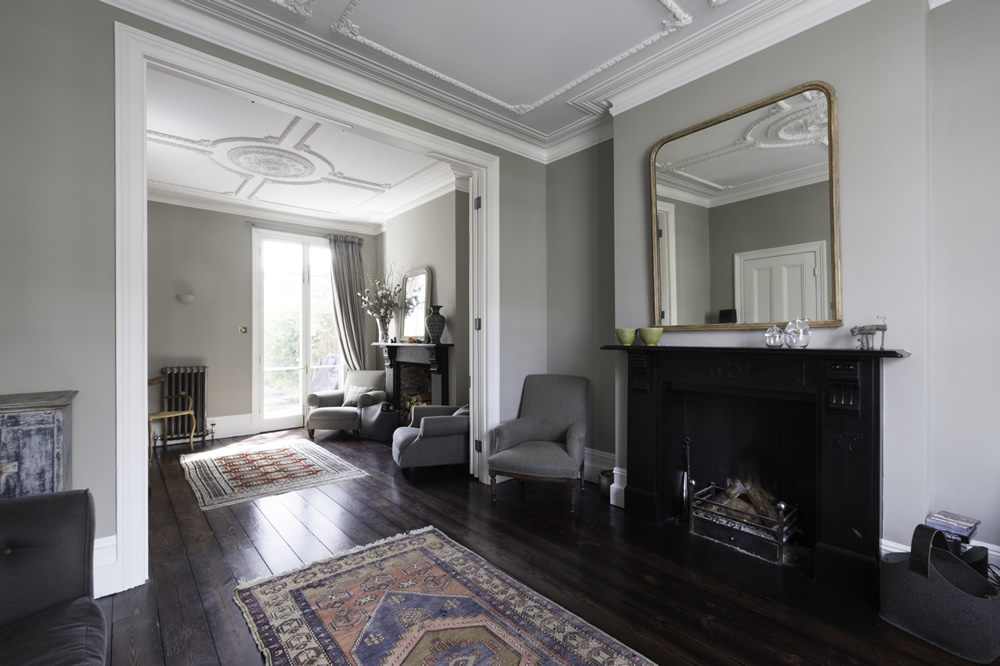 Abbeville Road, London SW4
Complete re-wire and lighting with new fuse board, etc. for this large terraced house on Abbeville Road in the heart of Abbeville Village. The property was extensively refurbished and required a ground up rewire incorporating all electrics, 5 amp lighting, downlights, wiring for applicances, bathrooms and exterior garden lighting. Flush mounted sockets and switches were used throughout from Forbes & Lomax.
---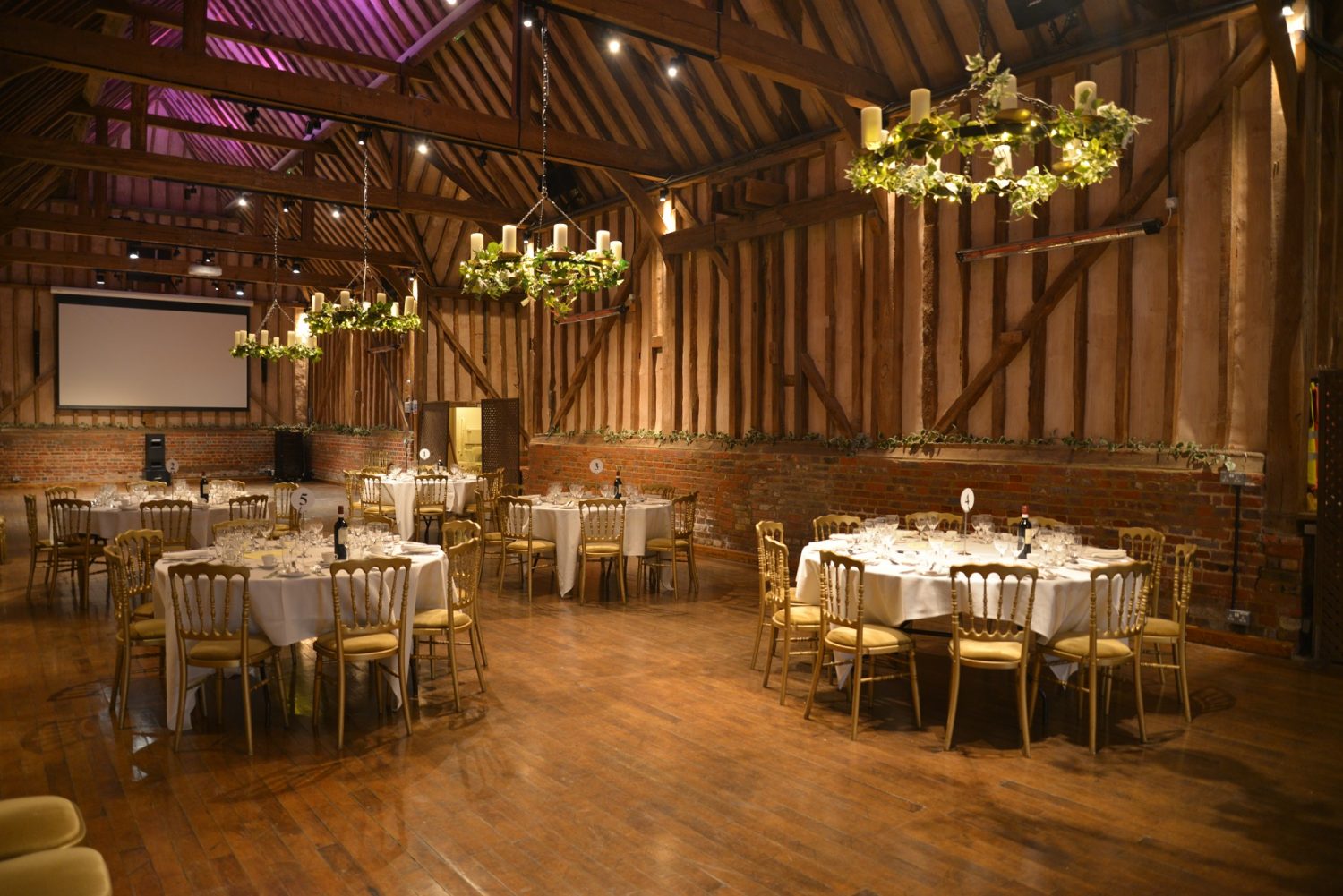 Lillibrooke Manor, Maidenhead, Berkshire
A unique Grade II listed venue near Maidenhead, Lillibrooke Manor available for hire for weddings and other events. The Manor House is sited in 15 acres and comprises of a variety of historic barns and buildings. We we contracted to design and install a new lighting scheme and rewire to various ares of the property, including the Great Barn, and incorporating coloured lighting, uplights, downlights and exterior / garden lighting.
Private Residence, Walton-on-Thames, Surrey
Electrical and lighting installation for this large family residence in Walton-on-Thames. The ground floor of the property has been extensively refurbished and a new loft conversion added which required a combination of both new installation and, following a thorough inspection, integration with existing wiring and lighting circuits. Images coming soon.
---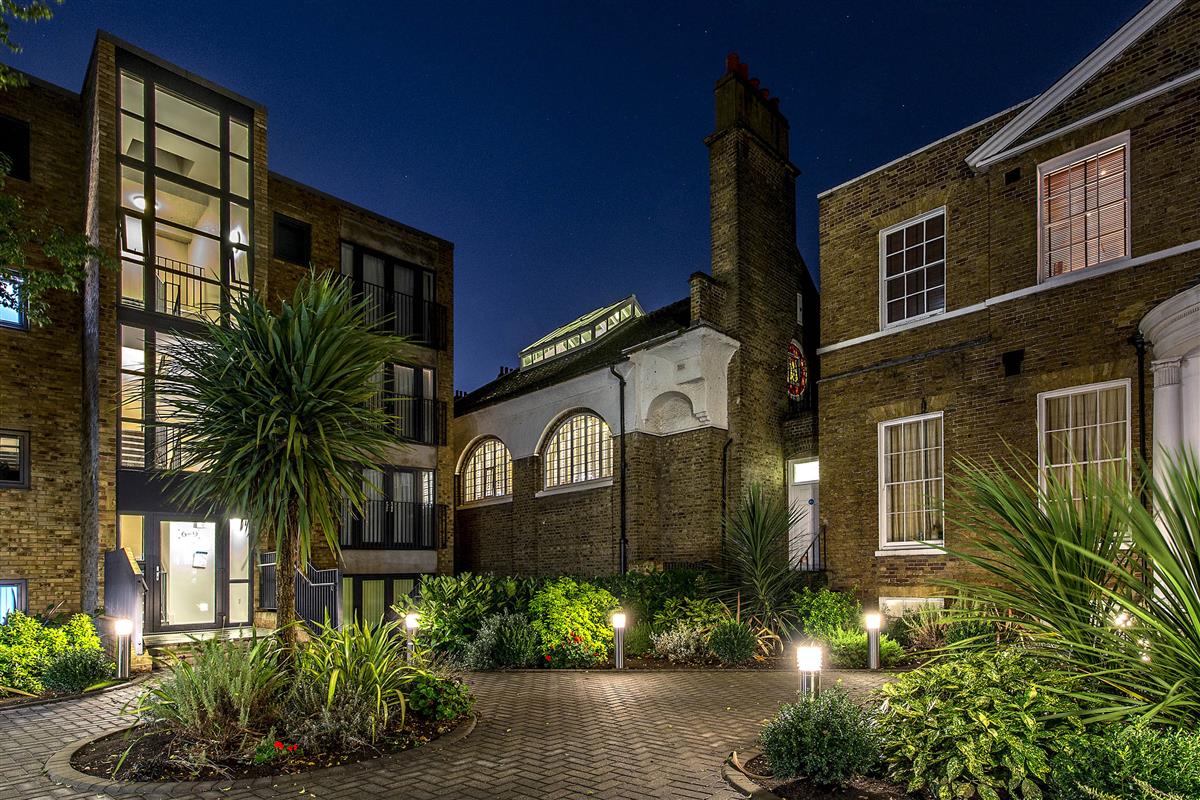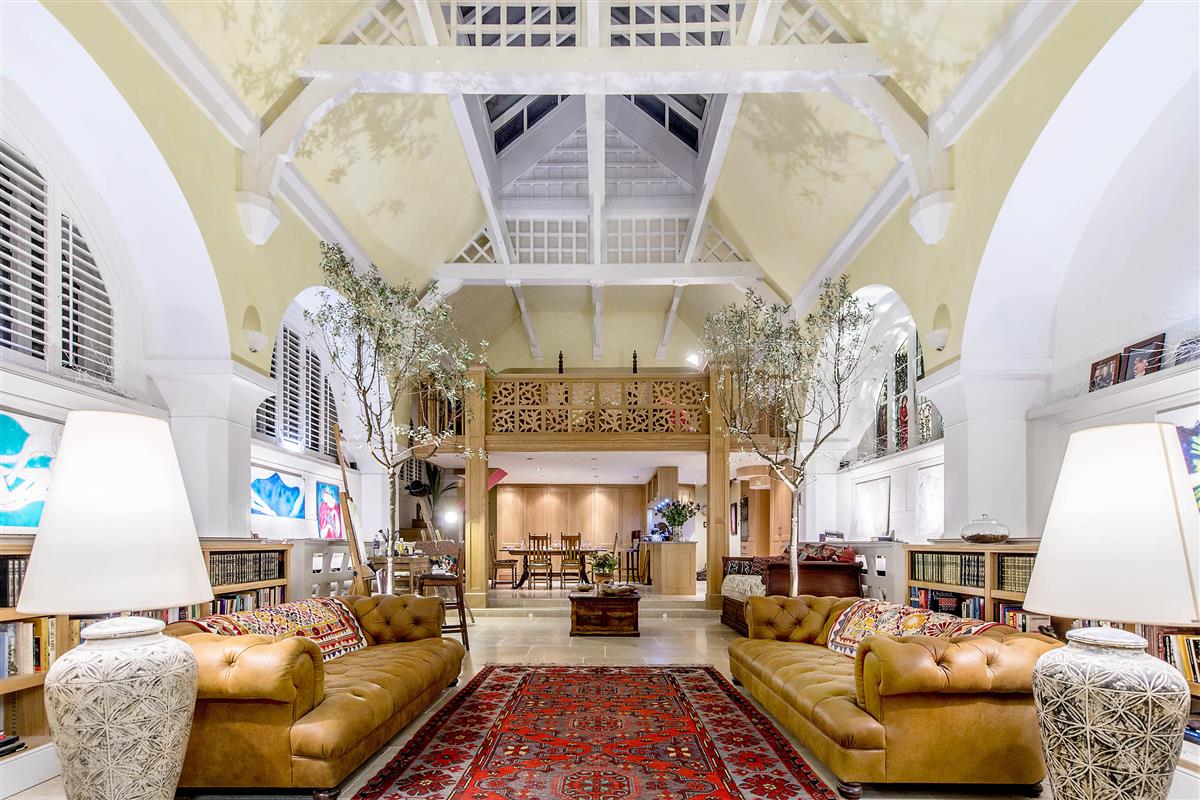 The Chapel, Clapham Common North Side, SW4
Completely wiring and lighting installation for this extensive Chapel conversion situated next to Gilmore House on Clapham Common Northside. The property was build in the built int he mid-19th century and we were appointed at the start of the conversion from a chapel to a residential property. It posed several challenges, not least ceilings in excess of 20ft and required careful thought to light the space for different uses and moods.
---
Design Studio, South West London
Electrical, lighting and data installation including backup UPS for servers, internal and external CCTV. The premises was completely stripped out and refurbished according to the demanding requirements of a design studio with a range of different lighting options using the Wise Controls system and both data and power sockets flush mounted in floors and walls.
---